$

12,995.00USD
–
$

22,995.00USD
"The AQUILAR in both versions – the 10" and 12" effective length – is the direct derivate and distillate from our 12" AXIOM tonearm introduced in 2012."
– D.D. Brakemeier/Designer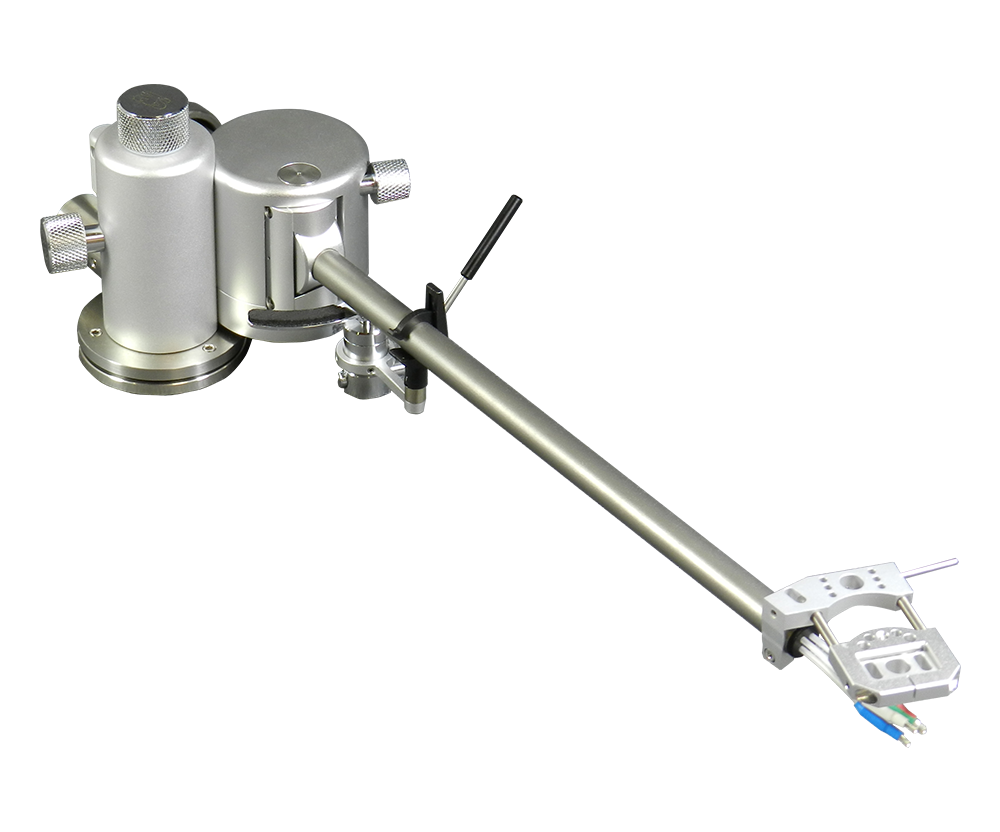 The AQUILAR is a pivot tonearm featuring a double nano-gimbal bearing architecture.
The AQUILAR is a static, full lateral balanced design.
The AQUILAR features an unique compound arm wand – a combination of surface hardened Titanium and Carbon Fiber pipes blocked together and internally damped by an all new design concept, a concept never before applied in tonearm design and first featured
in the AXIOM resulting in unmatched fast energy transfer and total absence of any parasitic resonances in the tonearm.
The AQUILAR was designed to explore the possibilities of analog playback to the utmost degree. To accomplish the best possible analog playback performance, the AQUILAR offers an unique complete set of alignment features.
Geometry:
UNI-DIN
Effective length w/Loefgren A:
10" = 250 mm
12" = 300 mm
Pivot to Spindle:
10" = 238 mm
12" = 288 mm
Offset angle:
variable approx. 16° – 23°
Overhang:
variable approx. 5 to 16 mm
Effective moving mass net:
10" = 11.4 grams
12" = 18,8 grams
Inner wiring:
soft aged pure silver litz wire
Resistance inner wiring:
0.9 Ohms/m
Capacitance inner wiring:
25 pF/m
Cartridge weight balanced:
5.2 to 30 grams
Adjustment Ranges
| | |
| --- | --- |
| Pivot plane adjustment: | +/- 6° horizontal |
| Arm wand height adjustment: | 15 mm |
| Offset angle adjustment: | +/- 4° |
| Overhang adjustment: | max. 11 mm |
| Azimuth adjustment: | +/- 8° |
| SRA angle adjusment: | 97° to 84° |
| VTA angle adjustment: | 28° to 14° |